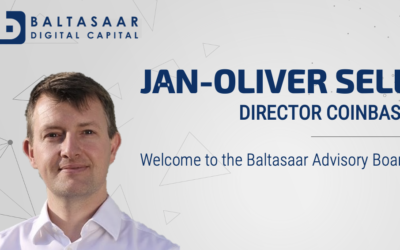 Baltasaar is pleased to present its Advisory Board in the next few weeks. The Advisory Board is expanded throughout the upcoming weeks to include experts from selected business and science domains in order to underline our mission to democratize capital markets. We...

How Investors gain access to institutional high-yield products.
Baltasaar enables institutions to reduce financing costs by up to 90% through blockchain-powered orchestration and automation of most processes that are traditionally expensive in capital markets. By saving these costs with fully digital investment products, the companies can provide investors with higher returns.

How Companies increase their placement reach with digital investment products. 
Cut time-to-liquidity by up to 90% through a zero-error compliance process, product admin and workflow automation, and access to our marketplace for direct placement. The digital sales engine enables you to maximize CLTVs through touchpoint maximization and introduction of up-&cross selling potentials & loyalty programs.