Baltasaar welcomes a new partner: Jørgen L Thorsted leads the expansion into the Nordics as Partner Business Development
(BERLIN und COPENHAGEN, 25.05.20)
Jørgen Thorsted joins the Baltasaar team as Partner Business Development and is responsible for the expansion into the Nordics. Jørgen brings more than 30 years of experience in the areas of investment banking, insurance, brokerage, bond trading and portfolio management and combines his knowledge of digital assets with traditional financing vehicles. Jørgen has a wide network of customers, partners and investors who need Baltasaar's end-to-end solution. Together with Baltasaar's structuring team, Jørgen will place the next generation of digital financial instruments in the European market. 
"I am very excited to be part of the Baltasaar team.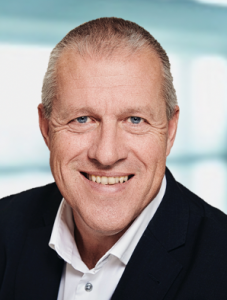 I see the global financial markets in a fundamental upheaval driven by digitalization. Digital assets will be an integral part of institutional investment strategies, a good sign of better distribution of investment opportunities. For the first time in the history of financial markets, illiquid asset classes can not only be transferred through OTC trading opportunities but can be transferred and traded through a blockchain-based financial market infrastructure, instantly, around the world, and in real time. t-0 Clearing and settlement is no longer just a vision but already a reality today. I'm looking forward to an exciting time and I'm happy to be part of the next generation of financial markets! " Thorsted reports in his inaugural speech.
"The benefits of such a digital financing solution are of great benefit both for investors who have access to fractional ownership for the first time and for those who are looking for funding for their projects," continues Thorsted.
"I am pleased that we were able to win Jørgen for Baltasaar and look forward to a successful collaboration," says Christian Heinz, CEO of Baltasaar. "Baltasaar is geared towards institutional clients such as pension funds, insurers and asset managers to enable turn-key digital asset solutions, especially by providing instant settlement in secondary markets, proprietary custody solutions and listing options on rule-based trading systems, OTFs and MTFs," Heinz continues.
About Baltasaar:
Baltasaar is a digital assets platform that allows companies to easily structure financial instruments, compliantly issue and market them publicly. Baltasaar also assumes global coordination and provides integrated public placement. With just one prospectus, companies have access to 31 countries in the European Economic Area (EEA) to raise capital, attract investments and finance projects.
A variety of financial instruments can be tokenized, for example bonds, promissory notes or profit participation rights. Even KG-shares can be fully digitalized by using trustees. Issuers can issue, transfer and trade the instrument without a bank, notary or trading system. No third parties are required for the safekeeping, accounting and transmission of the instrument. The issue can be carried out at a fraction of the usual cost and with just a few clicks.
Do you want to learn more
Read now on page 30 in the Going Public Magazine how companies can issue securities quickly, compliantly and at a fraction of the traditional cost.
https://www.goingpublic.de/wp-content/uploads/epaper/2020-2-GP/epaper/ausgabe.pdf
We are happy to send you a hard copy, just contact us! 
You are looking for project financing?